Holiday CZ - holiday in Czech republic
The complete list of all accommodation places according to counties and cities in Czech republic. Map of Czech republic and maps of counties, searching according to place, price, distance to the center here.
Special attention to hotels in Prague , Spa resorts, mountains or skiing in Czech republic. If you rather prefer sea and beaches we recommend you private accommodation in Croatia and glorious Adriatic sea.
Prague - capital city of Czechia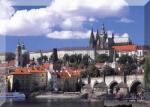 Prague is the capital and largest city of the Czech Republic. Situated on the River Vltava in central Bohemia, Prague has been the political, cultural, and economic center of the Czech state for over 1100 years. The city proper is home to more than 1.2 million people.
Karlovy Vary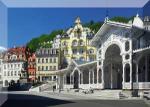 Sometimes known in English as Carlsbad, is a spa city situated in the western part of the Bohemia. Carlsbad is named after Holy Roman Emperor Charles IV, who founded the city in 1370. It is historically famous for its hot springs.
Cesky Krumlov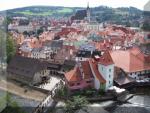 Cesky Krumlov is a small city in the South Bohemian Region of the Czech Republic, best known for the fine architecture and art of the historic old town and Krumlov Castle. The old city of Bohemian Krumlov is a part of UNESCO World Heritage Site.
Brno - Southmoravian metropolis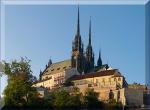 Brno is the second-largest city in the Czech Republic. It is located in the southeast part of the country, at the confluence of the Svitava and Svratka rivers. Today the city is a political and cultural hub of the South Moravian Region with famous Exhibition Center.
Pro vlastníky ubytovacích zařízení
Vaše ubytovací zařízení může být prezentováno zde... ZDARMA pro prvních 100 objektů !